It is free to join the
"Association of Natural Healing and Knowledge Sharing"
Members within this

Association

have Healed Themselves of the following Diseases:
Borrelia Burgdorferi - Borreliosis (Lyme Disease)
Bartonella
Babesia
Richettsia
Epstein Barr (Mono)
Ehrlichiosis
Mycoplasma
Anoplasma
Cancer
Fibromyalgia
Diabetes
Toenail Fungus
Skin Disease
Bipolar Disorder
Crohns Disease
West nile virus
Auto Immune Disorder
Arthritis
Contact the "Herb Guy"for more information at:
E-mail: kpnoad@gmail.com
This website has copyright protection and so do all my YouTube Videos, to use any of my writings or videos you will need written consent from author only!!!
This Website has lots of really good videos and literature on disease, and steps to kill disease. Make sure you take the time to see and read all the information on this web site, be sure to scroll way down and see really important Videos of Doctors on disease.
I offer to burn DVD of full narrated video of what I see in YOUR live blood test. For sending DNA to me please e-mail me at kpnoad@gmail.com I will show you what to do.
All payments are secured through PayPal OR E- transfer for the best interests of both parties.
Because I'm not a Doctor what I say of what I see in all blood tests are only spoken in my opinion.
I cannot and do not diagnose anyone of anything.
I'm a certified live blood tech / Pathologist having a vast knowledge in
pathology.
I only offer live blood tests and knowledge within the

"Association of Natural Healing and Knowledge Sharing"

and this Association is outside public domain. You have to sign a Client Waiver form to become a member of the above named Association, before I will look at any ones blood period.
This is a very, very large Association and is growing world wide dailey.
E=mail me at :

kpnoad@gmail.com

so I can answer your personal questions.
To Join this Association download the Client Waiver page print off sign and date page below, .... then either take I- Phone pic and e-mail, or scan and e-mail to Kevin Bigbear at E-mail: kpnoad@gmail.com
______________________________________________________
Client Waiver Form
____

______________________________________________________________________________________________________________
_________________________________________________________________________________________________________________
Lyme Disease: A True Story of Struggle, Hope and Recovery
________________________________________________________________________________________________________________
US Congress Push Trump To Investigate Lyme Disease is a Bio - Weapon.
This is a Very Touching Powerful Video...
____________________________________
Killing Lyme Disease With Native Medicine
Click on the Video below to See how to Kill Lyme Disease
___________________________________________________________________________
Sending DNA Sample to be Tested

Before Sending DNA Please Contact Me for further Instructions: Email : kpnoad@gmail.com Phone : 403-864-3284
Send it to me next day delivery and e-mail me tracking number and make sure to have me sign for it at my door.
I have to have it within 2 days to get good DNA test results, it will cost you approx $75.00 to send. Send by FEDEX over night delivery on a Monday or Tuesday only, state that I have to sign for it at the door. Make sure to e-mail me... kpnoad@gmail.com with tracking number and when it will arrive as soon as it is sent.
As soon as receive it... I do DNA test that is recorded and narrated on video and burned onto a DVD.
I then mail this back to you to watch on your big screen TV or lap top. You have the option to also have the 1 month protocol program mailed with the DVD at the same time. This is what most everyone does to save money.
In Canadian funds I charge $80.00 for the DNA test, plus $30.00 for burning DVD. Plus $20.00 shipping and handling = Total of $130.00
Shipping & Tracking Number
I will then send away package that day or very next day and e-mail You the tracking number.
It takes 5 to 7 Business days for the package to get to you on average for all the others in the USA.


Herbal Protocol Half and Full Program
The protocol is 300 pills... plus 1 ounce of O2 solution to make oxygen to drink each day.
You will be starting with half program which is two of # 1, Two of # 2, two of # 3, so 6 pills with meal morning.
One Full Herbal Protocol alone is $480.00 total in Canadian Funds Plus $60.00 for bottle of O2 solution, plus $50.00 Shipping and Handling
Always start at half Program for first month only.
7 days on program, 7 days off program, so at half program it will last about 3 months, so it is very affordable.
For Doing full program You will be taking 5 pills with meal morning: Two of # 1, Two of #2 and 1 of #3 .... and the same at supper time, so 10 pills a day, with one pint of 02 solution 1/2 pint morning after meal morning, then other 1/2 pint after meal supper, this is for 1.5 months protocol. 7 days on 7 Days off.
So if you want everything together... DNA
tested
with DVD included with 3.5 month protocol at 5 pills per day 1/2 program it is a total of = $130.00 + $480.00 + $60.00 + $50.00 shipping = $720.00 in Canadian funds.
Cost of everything in Canadian Dollars
The DNA testing including burning DVD plus shipping ........................ $130.00
The Cost of Full herbal Program Plus Bottle of O2 solution Plus shipping $590.00
Total .......... $720.00
You will be starting with only 1/2 program...7 days on & 7 days off so Your program will last you 3.5 months or more, depending on your pathogen kill rate toxin load and needing to stop earlier than 7 days on program. Lots of my Clients can only do half program or evan half the half. Half program is 2 pills of #1, 2 of #2 and 1 of # 3 ... so 5 pills with breakfast once a day 7 days on then 7 days off.
It takes time to be able to even try full program which is the 5 pills with breakfast and then again with supper.
Remember more is not better with Lyme Disease !!! If You push the Borrellia to hard it will fight back, and could cause a autoimmune attack on any part of your body. So we only want to poke it here and there slowly. This herbal program has 14 different super powerful plants, making it impossible for the Borrellia and other pathogens to form resistance, to many bullets hitting them at the same time... no way can they dodge them all. This is what all the others trying to kill this Lyme or proper medical name Borreliosis are ignorant of. Most all Pathogens now are immune to anti- bionics , in short term 6 months to 1.5 years you may think you have won the battle, then the fewer resistant pathogens come back like a bomb way worse.
So excluding the cost of testing the DNA / DVD and shipping... Just the program costs is about $128.00 per month or less in US DOLLARS, depending on having to stop protocol earlier than 7 days due to toxin overload.
Also I need Your full mailing Address.
It takes 5 business days to receive package. I will send tracking number same day as sent.
After you are done the protocol in 3.5 months time, you have the option to have your blood retested to see the progress made in knocking out disease pathogens and other.
History with other clients shows with Lyme disease to be knocked out and put into remission is 1 to 2 years depending on advancement of the disease and other confections including biofilms. Most children are done in 1 to 3 months, and some Adults have been clear in 3 to 6 months also.
You start with half the herbal program = so 2 of # 1 , 2 & # 3 … so 6 pills with meal supper time, or with snack before bedtime to help with sleeping . Start with 5 drops of O2 solution in 2 tablespoons of lemon juice then try to work unto 20 drops if possible.
You will need to talk to me over phone about O2 solution usage and progress, plus how to manage and determine detox this is very important !!!
What I like about this is that it is science and blood don't lie or guess...
There is allot more to know about diet and PH which I will coach you along with.
PAYMENTS
I will then send away Protocol that day or very next day with tracking number.
It takes 5 to 7 Business days for the package to get to you on average for all the others in the USA.
Before I can legally work with you you have to sign a
Client Waiver
... and send back to me.
The
Client

Waiver
has to be printed off, dated and signed and e-mailed, or take i - Phone Pic and e-mail back to me.
_____________________________________________________________________________
I have many People World Wide, that come to me with many different kinds of diseases, as listed at the top of this Blogsite.
Unfortunately some Clients are in a financial crisis for the much needed help of their disease.
Also there is ongoing demand for R&D in this Association.
Donations:
would be very Grateful for.
Simply send Donation by

"E-transfer"

in Canada to

kpnoad@gmail.com

, outside of Canada, in Canada and USA through

"Money Gram"

to Kevin Noad.
You can Donate Anomonous or Give Your Name, and if You would be interested in meeting the individual Client you helped out, or a little about their story, and how Your donation helped we can ask them if they would be interested in making contact with You.
Thank you in advance ... And God Bless You for Your Generosity
_____________________________________________________________________________
Healthy Fats You Must Eat Daily
Dosage: Min of 4 tablespoons a day on salads or other.
These Healthy Oils Do Not Contain Dangerous G.M.O. Toxins.

Dosage: Min of 4 tablespoons a day on salads or other.

4). Coconut Oil or Butter

8). Peanut Oil

9). Organic Unsalted Butter

10). Flax Oil
Carbs /Sugars that contain Polysaccharides that feed biofilms, bacteria, Protozoa and Parasites.
1). Any white flesh Potatoes (white, red, russet, Yukon gold and so on).
2). White rice / Brown rice
3). Bread, wraps, donuts, taco chips, white flour, or any kind of grain flour.
10). Any kind of G.M.O. food period.
11). Corn Oil or Corn Product
14). Any store bought salad dressings for they all contain canola or soy.
15). Corn, corn syrup, corn starch.
16). No coffee of any kind, it takes 11 cups of PH water at 7.4 to 8 alkaline to neutralize 1 cup of acid Coffee in the human body. Also for sure coffee increases heart beat and blood pressure . Do Yourself a big favour drink herbal teas.
17). No white sugar, brown sugar, pop , ice tea, booze.
________________________________________________________________
Foods You Can Eat
1). ALL KINDS OF VEGETABLES AND FRUITS RAW OR IF STEAMED OR FRIED KEEP THEM CRUNCHY.OVER COOKED VEGGIES ARE DEAD WITH LITTLE NUTRITION OR PHOTON LIGHT ENERGY. KEEP FRUIT AT A MIN FOR THEIR SUGAR CONTENT.
2). ONLY ORGANIC ( NO G.M.O. GRAIN FED MEATS). KEEP RED MEAT AND PORK TO A MIN. INTAKE MAYBE ONCE A WEEK MAX.
3). All fish & seafood but don't eat seafood from Pacific Ocean, because of radiation poisoning from Fukushima Japan Nucular Reactor Disaster dumping daily into Pacific Ocean.

4). Nuts, Wild Rice and dried or raw fruits providing you read the labels and there is no Canola or soy.

5). Sprouted seed and grains that are non G.M.O.
________________________________________________________________




Keep Urine PH at 7.4 or higher 8 is max no higher.




If you are at a acid PH, take 1 tsp of baking soda in 1/2 glass of water 15 to 20 min. after Breakfast and Supper every day. Take more if needed until you acquire 7.4 to 7.6 PH, anything lower than 7.4 and your body can't absorb nutrients or oxygen very well.

Use Prairie Naturals PH Paper and only use Urine to test PH not Saliva.




It takes 11 cups of water to neutralize 1 cup of coffee from being acidic to your whole body, no Coffee at all !!!




One thing I will say is no white sugar or soda pop,

this will for sure make your PH super acidic. When your body PH is acidic, the blood cannot absorb oxygen, minerals or nutrients, including healing herbs of any kind. Also this will cause disease growth in many different forms.

_____________________

______________________________
Client with Severe Lyme Disease, Biofilms, and other Co-infections in live blood test done under microscope
____________________________________________________________________________
Simple How to Program Hi Frequency Alkaline Water Video
____________________________________________________
How to Make Liposomal Vit. C the Easy Way
________________________________________________________________________________
A MUST WATCH ON GMO'S
IN THE FOOD WE EAT THAT IS KILLING OUR BABIES AND ALL HUMANITY!!!
_____________________________________________________
Below is a video on my pulsed energy emitter I have built
Have designed and build a device that emits high pulsed light energy field for advanced high speed cell rebuilding in all forms. Also this device has a big track record for ending all forms of pain short and long term, and in lots of cases permanently. This device has been proven to knock out viruses and bacteria deep celled in all body parts.
See my YouTube video of me demonstrating it below.
I offer pulsed energy treatments for injury and pain therapy for $80.00 per treatment, including blood energy cleaning. The whole treatment is non destructive and painless and takes about 40 min total.
Have history of big results after 3 to 6 treatments close together, in some cases permanent healing.
_____________________________________________________________________________
_
My Blog Link On Lyme Disease a must see... 6 years research and study in the making.
Click on this link below:
http://lymediseasepathogens.blogspot.ca/
_____________________________________________________________________________
Best PH test paper on the market Today
https://www.amazon.com/Prairie-Naturals-Ph-Paper-Roll/dp/B072NGQQLJ/ref=sr_1_fkmrnull_1?keywords=prairie+naturals+ph+paper&qid=1556599950&s=gateway&sr=8-1-fkmrnull
______________________________________________________________________________
Bulk Sesame- Seed 100% Organic
Add 2 tbsp of seed to coffee grinder, then sprinkle ground powder onto food, or in smoothie, hot tea dailey for super health.
Super important source of

Copper 1

,
magnesium, manganese, selenium and fiber, to help kill Lyme Disease. Sprinkle on food, or put in smoothies, tastes great, been used for health and healing for thousands of years.
Click on blue link below.
Seeds (Sesame Seeds)
| | | |
| --- | --- | --- |
| Copper in 100g | Per cup (144g) | Per ounce (28g) |
| 4.08mg (204% DV) | 5.88mg (294% DV) | 1.14mg (57% DV) |
Other Seeds High in Copper 1 (%DV per ounce):
Sunflower Seeds (26%), Pumpkin & Squash Seeds (19%), Flaxseeds (17%), and Watermelon Seeds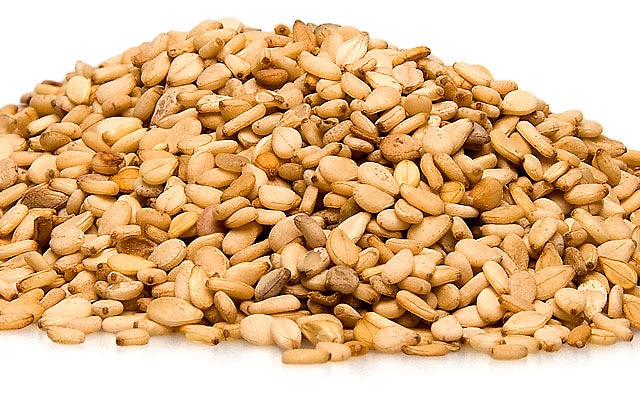 https://nuts.com/cookingbaking/seeds/sesame/organic.html
___________________________________________________________
Health Guide Links
Click on Blue link below: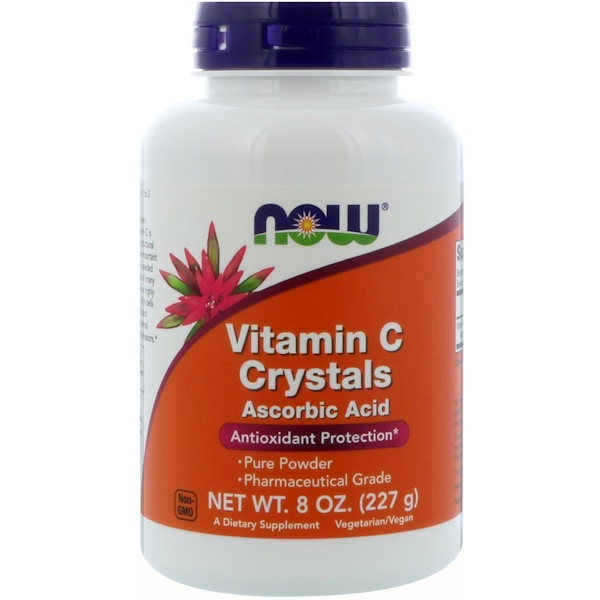 https://ca.iherb.com/pr/Now-Foods-Vitamin-C-Crystals-8-oz-227-g/413
______________________________________
Here is Non GMO and non Soy sunflower Lecithin to make Liposomal Vit. C
Click on this
link: http://ca.iherb.com/Now-Foods-Sunflower-Lecithin-Pure-Powder-1-lb-454-g/59514
________________________________________
Take 2 400 IU Pill Each Day on Your Clean 7 Days off Herbal Program.
Here is Non GMO Natural Vitamin - E to lower blood pressure with out prescription dangerous drugs. Click on

Link:

below
Dosage: 1200 mg to 3800 mg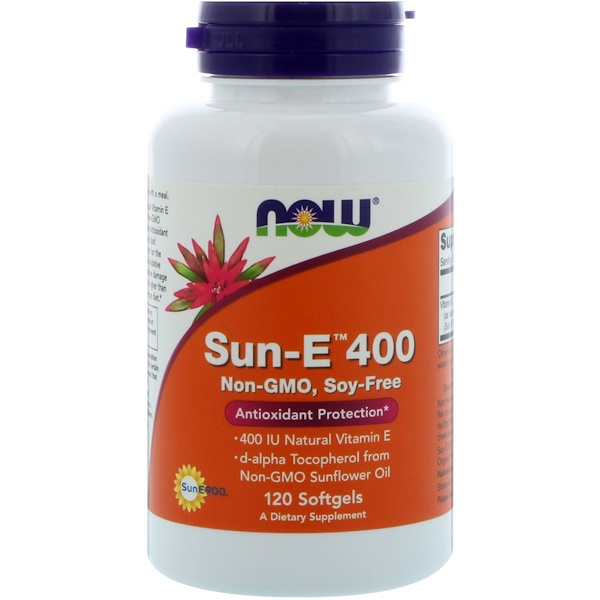 MILK THISTLE SEED POWDER
For Liver, Spleen and Kidney Detox & Rebuild Take 1 tsp. or 2000mg per day.
Week on a week off... Make sure you are eating organic Rolled Oats everyday, to mop up toxins released from Liver, spleen and kidneys.
https://www.starwest-botanicals.com/category/1-milk-thistle-seeds/
____________________________________________________
VIT. D3 10,000 IU PER PILL FROM I-HERB ONLY
Take 5 pills / 50,000 IU daily for 7 days, then off 7 and so on. With the Herbal Program on the kill week.
Make sure to take 1 to 2 pills of (# 3 herbal Program) with Vit. D3
Click on link below to Order:
https://www.iherb.com/pr/Now-Foods-Vitamin-D-3-High-Potency-10-000-IU-120-Softgels/52326
Here is Dr Prendergast who has studied Vit D3 for decades, hear the truth that most Doctors and Pharmacists are ignorant of, and wrongly educated to believe is toxic in large amounts.
Click on video below...To get the Truth on Vit. D3 and that it is Really a Complex Hormone that Rebuilds Your Whole Body.
_____________________________________________________
For Detoxing and Rebuilding Liver, Spleen and Kidneys. Take 1 tsp of powder in 1 cup of hot water/ tea per day. Make sure to eat organic oat meal each day, to mop up toxins and prevent loose bowls.
https://www.starwest-botanicals.com/category/1-milk-thistle-seeds/
____________________________________________________
Take 2 Pills each day on the 7 day clean week or 7 days off herbal program.
Best Immune System Building Lactoferrin Colostrum on the Market Today.
This is by far the fastest way to
rebuild White blood cells and so much more benefits, as you will find out reading the many exciting reviews.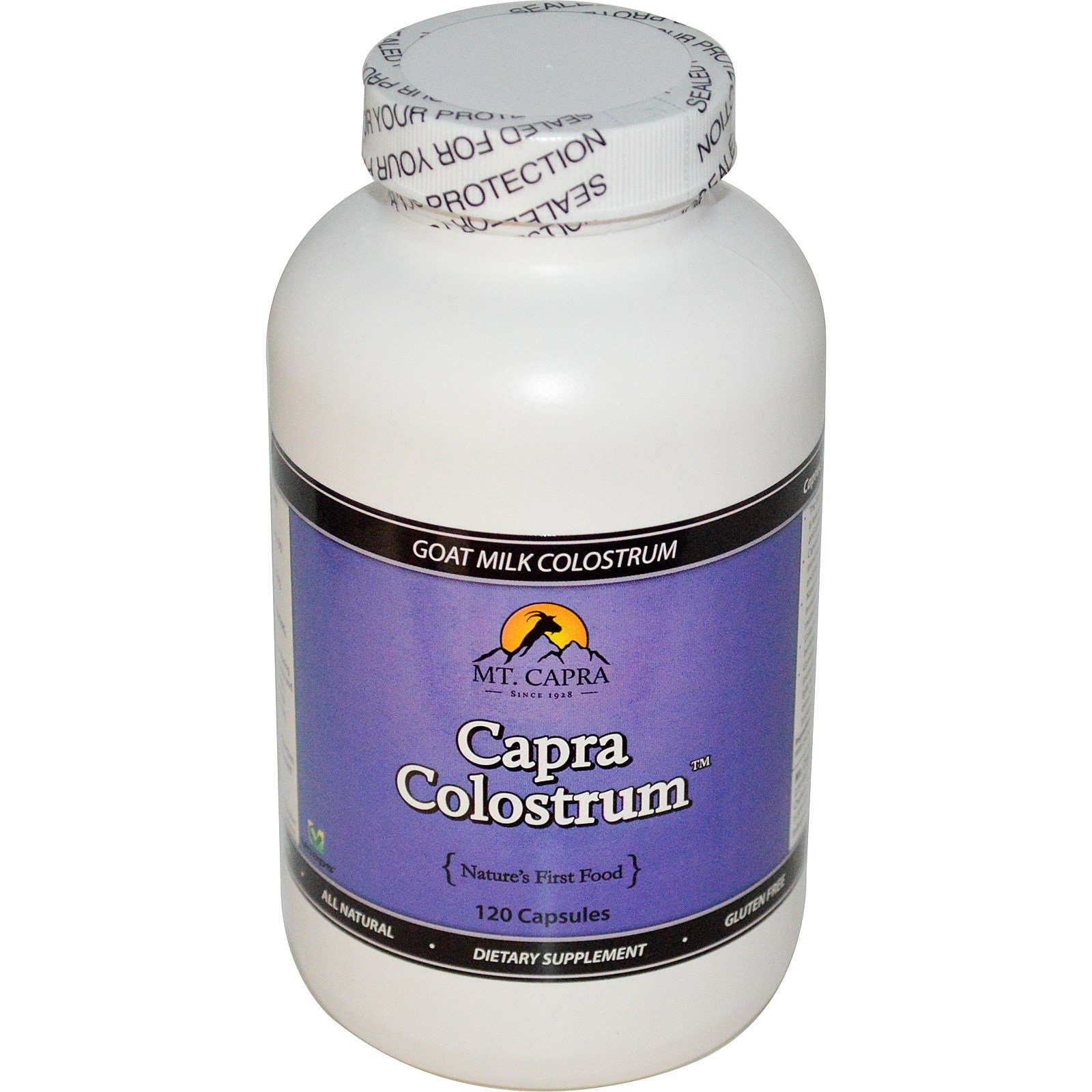 Click on the

blue

link below to order:
https://www.iherb.com/pr/Mt-Capra-CapraColostrum-Goat-Milk-Colostrum-120-Capsules/3095
____________________________________________________
Take 1 full squirt under tongue morning and night, each day on the 7 day clean week or 7 days off herbal program.
For Immune System Building White Blood Cells
Put full squirt under tongue twice daily. This is a pure 100% extract and really hard to find.
Do not buy from any place else, it cannot have
alcohol base !
Nature's Way, Echinacea Goldenseal, Alcohol Free 99.9%, 1 fl oz (30 ml)
https://ca.iherb.com/pr/Nature-s-Way-Echinacea-Goldenseal-Alcohol-Free-99-9-1-fl-oz-30-ml/22520#product-detail-reviews
____________________________________________________
Super Anti-O2 -Free Radical
Destroyer
See this link below of scientists who built the product below.
https://www.youtube.com/watch?time_continue=71&v=BUEKHbdkiOU
https://livelongerlabs.com/products/c60-black-seed-oil-capsules-1-bottle
See The Video Below on the Benefits of Black Seed Oil
Dr. Cass Ingram on the benefits of Black Seed Oil
_____________________________________________________________________________
Nettle Leaf Powder add 1 tsp to your I Litre of
programmed water for super health and Optimum Body Core PH So blood can absorb Oxygen and Nutrients 100%
CLICK ON BLUE LINK BELOW:
https://www.omfoods.com/botanical-herbs/organic-nettle-leaf-powder/
________________________________________
___________________
Attention!!! Different link than Iherb Products listed, separate order
For Thyroid and Lymphatic Health
Betadine Antiseptic 10% Iodine Solution
Apply a liberal drizzle line around base of Jaw let run down, then run into throat to base of throat (thyroid Gland) , some on breast bone, in each arm pits, every day before bed time. Then put little olive oil in hands rub together, then rub on application, it will be instantly dissolved away into skin, with no trace of brown stain.
One of the advantages of using povidone-iodine versus more traditional tincture of iodine is that Betadine Iodine is less cost to buy and less likely to stain skin, clothing or other materials. Also it is 10% Iodine and is not based in
alcohol that burns the skin. Also most of the
alcohol based Iodines are only 2% or 3 % Iodine, and cost a
ridiculous amount of money, and stain clothing and porcelain sinks that don't come off for a very long time.
I've seen 30 ml bottles of alcohol based 2% Iodine costing over $60.00 each. Where 500 ml of the Betadine below at 10% Iodine is only approx $12.00. Also Betadine is the only known thing that will kill MRSA. It has been used in hospitals for over 45 years, for disinfecting and as a source of Iodine for the Thyroid and hormonal health.
Also our skin is a self regulator and only absorbed what we need, make sure You never ingest it orally.
Some individuals will experience reddish or brownish staining on skin when applying , just put a small amount of olive oil on palm of hands, rub together and rub area's applied to, the brown will be instantly absorbed into skin with no more stain or stickiness.
Wash with cold water to remove the any stain from clothing.
A more significant benefit is the antiseptic's ability to kill a broad range of microbes, including antibiotic-resistant bacteria like MRSA. Iodine does not contribute to resistant microbes, and is often considerably less costly than first-aid creams containing antibiotics or antifungals that
do
contribute to resistant microbes.
Betadine Antiseptic Iodine Solution
_____________________________________________________________________
ORMUS for Super Healing Power
For brain health, increase memory ability, rebuilds Chromosome Telomeres for cell rebuilding, energy boosting, de-aging, boost sexual health, one drop under tongue once a day.
Monatomic Balance for Brain and Body Health Click on Blue Link Below:
https://theoracle4.wixsite.com/ommanna/shop
___________________________________________________________________________
New study: Stevia outperforms conventional antibiotics
A typical dosage would consist of one drop twice a day, increasing a drop a day until you are using 5 drops twice daily.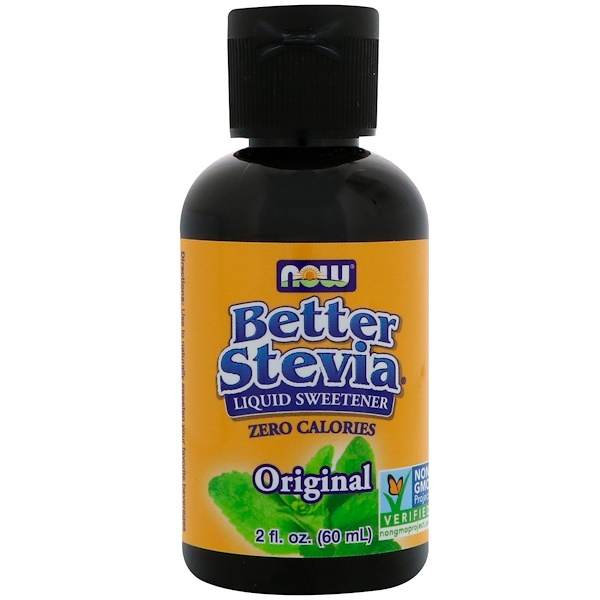 Click on Blue link Below to Order:
With early symptoms of headache, fever, skin rash and fatigue, Lyme disease can spread throughout the body and affect the brain, nervous system, heart and joints – with serious, even debilitating, consequences. But, recent research shows that the natural sweetener stevia may be more effective than commonly-used antibiotics – when it comes to combatting the pathogen behind Lyme disease.
Warning: Antibiotics does not eliminate Lyme disease, and Knocks out Your White Blood Cells !!!
Lyme disease is carried by Ixodes ticks, which typically can infest mice and other rodents, as well as deer and birds. Unfortunately, these ticks aren't averse to feeding on humans as well – with the bite of a single infected tick sufficient to transmit the infection.
Western medicine's gold standard of treatment is a course of doxycycline for 2 to 4 weeks – a therapy recommended by the Infectious Disease Society of America. However, antibiotics may not completely eliminate the disease, and a relapse can occur when the drugs are discontinued.
In addition, up to 20 percent of Lyme patients can experience over six months of subsequent fatigue and joint pain, a condition known as "post-treatment Lyme disease syndrome" or "chronic Lyme disease." Researchers believe that this may be due to the inability of the immune system to completely clear away "persisters" – pathogens that resist dying when exposed to antibiotics.
In reality, treating Lyme disease is truly a complicated matter due to the remarkably elusive abilities of Borrelia burgdorferi – the bacterial pathogen that causes health issues. In addition, researchers report that B. burgdorferi has "shape-shifting" abilities, and is capable of morphing into different forms, including spirochetes, spheroblasts and biofilms – as well as going into a form of suspended animation when conditions are unfavorable.
In a preclinical study conducted by researchers at the University of New Haven (UNH) and published in the European Journal of Microbiology and Immunology, the team compared the disease-fighting effects of stevia leaf extract to those of doxycycline, cefoperazone, daptomycin, and combinations of the three.
They found that stevia's efficacy was comparable to the antibiotics

– and in some ways, it surpassed them. When it came to disrupting biofilms – communities of the pathogen that feature a high percentage of "persisters" – the team rated stevia extract as "very effective," noting it reduced attached Borrelia biofilm mass by a stunning 40 percent.

(

This was in contrast to the antibiotics, which actually caused the biofilms to increase in size!)
And, also in contrast to toxic antibiotics, stevia seems to have no adverse effects. The scientists also noted that stevia caused a "100 percent" elimination of the pathogens – with no viable regrowth after a week and only 10 percent viable regrowth after 14 days.
The team – which was led by Dr. Eva Sapi, Ph.D., a professor in the Department of Biology and Environmental Science at UNH – concluded stevia could be "considered an effective agent against B. burgdorferi," and called for further study.
What makes stevia so potent against the Lyme disease pathogen?
Stevia owes much of its antibacterial powers to its pair of glycosides, steviol and stevioside. In fact, recent studies show that stevioside is antimicrobial against the food-borne pathogenic bacteria K. pneumoniae and P. aeruginosa. In other studies, stevia leaf extract was found to work against the pathogens that cause cholera and dysentery.
Stevia leaf also contains antioxidant flavonoids, such as quercetin and austroinulin, as well as the beneficial plant pigment beta-carotene. When it comes to its ability to break up biofilms, researchers believe this is due to stevia's ability to act as a sugar derivative – which primes the uptake of phytochemicals responsible for its antibiotic effect.
With conventional antibiotics, the nutrition transport tubes in biofilms shut down, refusing entry. But with stevia, the transport tubes stay open, allowing the antibiotic components of the stevia to penetrate.
How can I use stevia against Lyme disease?
Although the studies on stevia are encouraging, using powdered stevia as a natural sweetener does not afford the same pathogen-fighting effects as found in the studies, which used an alcohol extract of the whole leaf.
For support against Lyme disease, some natural health experts recommend a liquid extract, such as the Nutramedix formulation used in the study. A typical dosage would consist of one drop twice a day, increasing a drop a day until you are using 5 drops twice daily.
_________________________________________________
This is 1MHz Frequency Ultra Sound
Generator , use on head to open blood brain barrier, to allow herbal medicine in to kill pathogens and brain plaques, that cause Parkinson's, Dementia, Alzheimer's disease and memory loss.
Also for any kind of joint or body pain and or injury.
They send a blue gel which contains propylene glycol !!! throw it away and use Aloe Vera Gel.


US Pro 2000 Portable Ultrasound Machine
Click on this link to Order:
_____________________________________________________________________
Here is a link to buy your own capsule loading machine, you can choose from small size #1 medium 00 and large 000:
Click Blue Link Below to Order:
http://www.ebay.com/itm/The-CAPSULE-MACHINE-CHOOSE-ANY-SIZE-Complete-Kit-w-Tamper-/252239480799?var=&hash=item3abaa507df:m:m4MPCXTMgipitic7eY3PoIQ
Here is the link to buy the small #1 capsules for small children: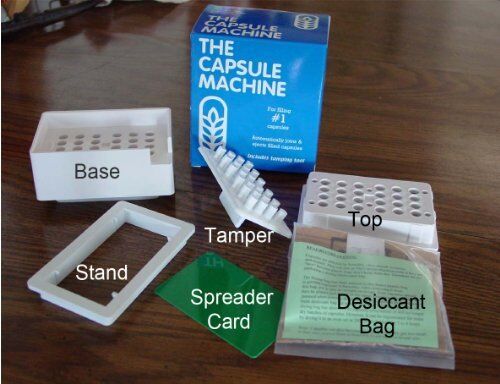 Click on Blue Link Below to Order:
https://www.ebay.com/itm/The-CAPSULE-MACHINE-Complete-Kit-w-Tamper-Tool-SIZE-1-Capsule-Pill-Filler/262491686546?hash=item3d1db94692:m:mkWcmTuFnaWrCAl7YYFFWyw
___________________________________________________
Here is the link to buy the #1 Capsules:
http://www.ebay.com/itm/500-EMPTY-GELATIN-CAPSULES-SIZE-1-BULK-Kosher-Halal-500-Gel-Caps-Pure-/121415270742?hash=item1c44ea0156:g:~M4AAOSw7NNUEjJj
__________________________________________________________________________
Waterwise Distiller
________________________________________________________________
Here is a

link:

to tuning fork for healing 136.1 OM this is the same frequency as the Sun emits. This new technology is doing some really amazing things in healing physically and mentally.
https://www.amazon.com/dp/B07G44XZCC/ref=sspa_dk_detail_2?psc=1&pd_rd_i=B07G44XZCC&pd_rd_w=1OmUl&pf_rd_p=8a8f3917-7900-4ce8-ad90-adf0d53c0985&pd_rd_wg=ykWwD&pf_rd_r=C614TAY479V7EE5JMP6C&pd_rd_r=8171f0cd-99e1-11e9-b02c-7d41afbdbeec
_________________________________________________________________________________
Here is a

link:

to purchase blood zapper for healing:
https://www.nulife.de/lshop,showdetail,17990,e,1238799206-18013,wellnessbestseller,w-0108,7,Tshowrub--wellnessbestseller,1272.htm
_______________________________________________________________________________
Here are reflex and Eye charts for healing and reading health
Click on charts to enlarge to view or printing.
______________________________________________________________________________
Kevin's Healthy Salad Dressing to be shared with everyone.
3 cups of Extra virgin olive oil, or Avocado or Grape seed oil or all in combination
1/4 cup of Honey or Xylitol Sugar
3 table spoons of Red Wine Vinegar.
2- tsp of powdered garlic
1/2 tsp of pepper
1 table spoon of lemon juice
1/2 tsp of sea salt or Himalayan salt
3 table spoons of Parmasin Cheese.
Put all into blender on high for 1 min.
Store in fridge or cupboard.
Most all store bought salad dressings, contain canola oil, soy oil and some even propylene glycol !!! That is RV antifreeze, which has been proven to cause breast and prostrate cancer !!!
_____________________________________
GOOD HEALTHY WATER
_____________________________________
Here is how to make good healthy water to drink.
Drinking bottled water today is a gamble to your health after all the research that has been done on that topic.
Before one considers anything... plastic containers of any kind create toxins to water or what ever is stored in them period!!! Only store water in glass containers in your fridge, even a pickle jar will work ok.
1). Buy a water distiller on line here:
http://www.ebay.com/itm/WATERWISE-4000-WATER-PURIFIER-DISTILLER-WITH-WATER-BOTTLE-/253050820642?epid=1603925407&hash=item3aeb011822:g:qhAAAOSwlyJZbXg7
2). In the 1 gallon glass container full of distilled water add 1/4 tsp of

HIMALAYAN PINK SEA SALT.

And 1/4 tsp of ARM & HAMMER baking soda, stir well. This will give you perfect 7.4 Alkaline water drink a min of 2 litres a day. Rinse out distiller clean before making another batch of clean water.
DO NOT DRINK TOWN OR CITY WATER IT IS NASTY AND TOXIC !!!


PS Add a couple cups of white pickling vinegar to your distiller and let sit over night.

This will remove all the calcium and scum build up.




___

___________________________________




DO NOT PUT .... CANOLA OIL, PROPYLENE GLYCOL, ASPARTAME, FLUORIDE, TABLE SALT, WHITE SUGAR, WHITE FLOUR.... INTO YOUR BODY EVER!!! IT IS POISON!
Table salt
is comprised of sodium chloride and along with that often contaminated with
sand
and
glass
.
CHECK OUT THIS LINK ABOUT POISON CONTROL LISTING CANOLA OIL AND SOY OIL!!!
https://www.youtube.com/watch?v=BAFhn0ebw4Y
___________________________________________________________________________
Rock-Solid Nutrition for Women
Sara Noad C.H.N.C.
Blog
The Best Nutrients for Brain Health (And How to Get Them)
There are so many nutrients that you need for overall health. Vitamins, minerals, probiotics, and essential fats, just to name a few.
But which ones are the most important for your brain?
Which nutrients can help with brain development of infants, improve moods, and reduce risk of dementias like Alzheimer's?
Yes, of course you need an array of nutrients! But, there are five real brain health "winners" here.
Let's go over the brain boosting benefits of omega-3s, vitamin D, B vitamins, magnesium, and probiotics.
Omega-3s are a type of essential fat. They are arguably the most important nutrients for brain health.
If you take away the water weight, your brain is 60% fat. And 25% of this fat are omega-3s; in particular the omega-3 called "DHA" (docosahexaenoic acid).
Omega-3s have many functions in the brain, for example they help nerve cells insulate their electrical signals, stabilize their membranes, and reduce inflammation.
Omega-3s are critical for baby's brain development. Getting enough omega-3s during pregnancy can help improve baby's intelligence and reduce the risk of behavioural problems.
People who regularly eat and/or have higher blood levels of omega-3s are less likely to be depressed. And several studies have shown that when people with mood swings, depression, or anxiety start taking omega-3 supplements, some of their symptoms improve.
In terms of age-related mental decline, studies also show that people with higher omega-3 intakes have a lower risk of Alzheimer's.
OK - They're great for brain health, but how do I get enough omega-3s?
You can get the recommended amount of omega-3s, including DHA, from eating two servings of fatty fish each week.
Simple! Have a wild salmon steak and a shimp stir fry one week. Then have some smoked mackerel and baked cod another week.
In terms of supplements, as little as 0.5 grams (500 mg) of fish oil each day is enough for most people to get the minimum recommended levels. Many fish oil supplements come in 1 g (1,000 mg) doses, and that may be just fine on a daily basis (check your labels to make sure).
Vitamin D is another vitally important brain nutrient.
Vitamin D is both neuroprotective (protects nerve cells) and neurotrophic (help nerve cells grow). And there are vitamin D receptors in areas of the brain involved with depression.
Prenatal vitamin D status is thought to play an important role in brain development, cognitive function (ability to think), and psychological function. For example, children born of mothers with low blood levels of vitamin D have a higher risk of developing schizophrenia later in life.
In adults, low blood levels of vitamin D have been associated with multiple sclerosis, depression, and cognitive impairment, including Parkinson's Disease.
How can I get enough vitamin D?
Your skin makes vitamin D when it's exposed to the sun. There are many factors that can affect how much sunshine you need to make enough vitamin D, for example location, season, clouds, clothing, etc.. However, you don't necessarily want to trade a vitamin D deficiency for potential skin cancer concerns.
Vitamin D is naturally found in a few foods such as fatty fish, liver, and egg yolks. It is also added to certain foods such as milk, some orange juices, breakfast cereals, and yogurt; so check your labels to find out if yours have it.
When it comes to vitamin D, supplementation may be a good way to go.
Ideally, your health care provider would test your blood for levels of vitamin D and recommend a certain amount.
However, if you don't have a blood test, the safest way to take the vitamin D supplements is to use them as directed on the label. And never take more than 10,000IU/day, unless specifically told to by your health care provider.
There are several essential B vitamins (B1, B2, B3, B5, B6, B7, B9, B12), and they're particularly important for brain health. In fact, B vitamin deficiency is a leading cause of neurological impairment and disability throughout the world!
The B vitamins are so important for brain health that each one is actively transported across the blood brain-barrier. This means that your body spends energy to pull those B vitamins into the brain. And many of these vitamins are found in the brain in much higher concentrations than in the blood.
The B vitamins work together and sometimes work with enzymes. They have many roles in brain function. These include as antioxidants, helping the neurons (nerve cells) maintain their structure and function, helping the brain to produce energy (which your brain needs a lot of). B vitamins are also necessary for production of essential neurochemicals as well.
Chronic low levels of several B vitamins are associated with depression, ALS (amyotropic lateral sclerosis), some psychiatric conditions, as well as neurodegenerative diseases such as Alzheimer's and Parkinson's.
And low levels of B12 in particular are associated with some symptoms of mental disorders, smaller brain size, and poor memory.
In fact, some of the benefits of B vitamins on brain health seem to work with omega-3s. So make sure you get enough of both.
You can get B vitamins, except B12, from plants. Leafy greens, fruits, and vegetables are great sources. And by eating animal products (who ate those plants), you are also getting some B vitamins. Not to mention that some foods have B vitamins added to them, so check your labels.
Vitamin B12 is found in meat, fish, eggs, and algae.
B vitamins can be found individually or in supplements as a complex (B complex). Some of those complexes may not include vitamin B12, so again, check your labels. You may need to take B12 supplements separately, especially if you avoid animal products.
Magnesium is an essential mineral used by the body for over 600 functions. Functions like: energy production, nerve function, and blood pressure.
Magnesium deficiency has been associated with a number of brain diseases, including migraine headaches, depression, Alzheimer's, and stroke.
One of the ways that magnesium helps neurons is that it helps to control the flow of calcium into and out of those cells. If there isn't enough magnesium, this can lead to nerve cell damage.
Getting more magnesium has been shown to help improve moods, and can help to prevent migraines and reduce their symptoms.
The foods highest in magnesium include spinach, nuts, legumes, and potatoes.
In terms of supplements, magnesium is available in many formats including magnesium citrate, magnesium sulfate, magnesium chloride, and magnesium oxide. If you do need a magnesium supplement, I recommend the forms without oxide because they're more easily absorbed and cause less digestive disturbances.
You may have heard new research about the gut-brain connection, and this has great potential to help us use foods and supplements for optimal brain health.
You have friendly health-promoting microbes that live in your gut. Probiotics, on the other hand, are similar microbes that you can eat and supplement with. They're what turn milk into yogurt, and cabbage into sauerkraut. They're great for your gut health, and brain health as well.
Several studies show that after a few weeks of ingesting probiotic foods or supplements, healthy people's negative thoughts and sad moods reduce. Several other studies show that taking probiotic supplements helped improve symptoms of anxiety, depression, and stress in otherwise healthy people. In one study, people diagnosed with depression took probiotic supplements and their symptoms improved as well.
Studies also show a reduction in some symptoms of multiple sclerosis after supplementing with probiotics.
There are a wide variety of probiotic supplements available for sale.
Overall, there are several key nutrients for optimal brain health. They are omega-3s, vitamin D, B-vitamins, magnesium, and probiotics.
They have wide-ranging brainy benefits from helping baby's brains develop, to improving moods, to reducing symptoms of depression and multiple sclerosis, to reducing risk of dementias like Alzheimer's and Parkinson's.
Many of them work together, and it's important to get enough of each of them every day.
Overall, I recommend a variety of nutrient-dense, minimally-processed foods to meet your daily needs, but sometimes a supplement may help.
Healthy Lower Carb Diet to increase Alkaline PH level in Your Body
Eat lots of raw green live vegetables,
no red meat, pork, white sugar, pop, or table salt, white potatoes, bread, rice.
You can have Xylotol sugar made from hard wood trees.
Eat 35% of your diet as fats... eggs, organic - unsalted butter, if salted butter only sea salt, olive oil, coconut butter, avocado oil, grape seed oil, flax oil, non gmo nuts, fish, sea food, chicken, duck, grouse, goose, and turkey, fowl in general. Moderately eat fruits, 65% of diet has to be raw vegetables. Very important to eat lots of fats if you cut down on the carbs, your liver will make ketone energy out of fats, for your whole body energy needs. Other wise you will literally wither away. Like lots of healthy fat intake is VERY IMPORTANT!!!
Eggs are considered a super food


Think about this... what is in a egg builds a complete healthy chicken.
..
SEE Video Link below:
Watch These two Videos below about healthy fats... are good for you
Keep Urine PH at 7.4 or higher 8 is max no higher.
If you are at a acid PH, take 1 tsp of baking soda in 1/2 glass of water, then retest PH 1 plus hours after. Take more if needed until you acquire 7.4 to 7.6 PH, anything lower than 7.4 and your body can't absorb nutrients or oxygen very well.
It takes 11 cups of water to neutralize 1 cup of coffee from being acidic to your whole body.
The food PH list below is just a basic guide line, not saying you can't have anything that is acidic.
One thing I will say is
no red meat, pork, white sugar or soda pop,

this will for sure make your PH super acidic. When your body PH is acidic, the blood cannot absorb oxygen, minerals or nutrients, including healing herbs of any kind. Also this will cause disease growth in many different forms.
See This Video below with Dr. Coldwell about the importance of being Alkaline
Here is how to make "Biofilm Buster"
In a 1 ounce dropper bottle add 60% distilled water, 40% Vodka, 10 to 15 drops of tabasco sauce and 2 drops of mint oil of any kind.
You would shake bottle very well, and put a full squirt under your tongue and hold there for 30 to 60 seconds. This goes directly into blood stream and helps break and dissolve plaque and nasty bacterial biofilms in the blood stream.
Here is how to make 02 in liquid form to ingest:
Take a 1 cup all glass jar with rubber snap seal. Add 1tsp to 2 tablespoons of lemon juice, and 20 drops of NaCl.O2.H2O seal all glass jar, give a shake and let sit at room temp for 10 to 15 hours sealed well. Fill water drink 1/3 - 3 times daily.
_____________________________________________________________________________
Strict Program for Core Alkalizing
Test PH before eat or drink

Take Bio Buster under tongue

Take 5 Disease killer capsules with your breakfast.

Drink 1/3 of "O2 SOLUTION" - check PH 1 hour later.

Drink 1 tsp. baking soda and water if need be (to rise PH 7.4 to 8 max).
Eat

Take Bio Buster under tongue

Drink 1/3 "O2 SOLUTION - check PH 1hour later
Drink 1 tsp. baking soda and water if need be (to rise PH 7.4 to 8 max).
Take 5 Disease killer capsules with supper.

Drink 1/3 of "O2 SOLUTION" Test PH 1 hour later.

Drink 1 tsp. baking soda and water if need be (to rise PH 7.4 to 8 max).

Take Bio Buster under tongue
Your diet has to be a 35% combination of fats and proteins and 65%% alkalizing raw vegetables daily. If you still need an alkaline boost after testing PH, then mix 1 tsp of baking soda with 1/2 glass of water, mix well and drink all, then in 1 hour retest PH and continue till you establish 7.4 to 8 max.
On average it takes 2 weeks to a month to get body core stable alkalized at 7.4 to 8 or in the blue on your PH paper.
When your PH is lower than 7.4 to 8 alkaline your blood doesn't absorb oxygen or nutrients very well if at all, depending on how acid you blood is. Acidic blood grows disease, add stress to this and you may very well have a very short life span.
If you live with lots of stress at home or at work, make steps to remove if possible. One of the most important habits for anyone to
acquire for optimum health and removing stress is this.... Find a quiet environment, if possible outside and grounding your bare feet to the Earth, while sitting in a comfortable upright position.
Simply start with your eyes closed, breath in a series of long slow deep breaths in and out until you feel relaxed.
Then just quiet your thoughts and brain, allow your self to simply be at peace with eyes closed, don't force any thoughts, just set your body and mind free for 45 min to 1 hour.
Doing this twice a day
or min at least once a day, your body will help drop stress, plus heal your mind and body, also drastically improving overall brain function.
Eat Xylitol sugar only made from hard wood trees not from corn or vegetables, no red meat, pork, white potatoes, rice, bread or pasta.
Replace sugar and carbs with lots of fats. Your liver will then produce ketones for all the energy your body will need, many more times than sugar and carbs could ever do.
When we remove the sugars and carbs from our diet, we completely starve out
anaerobic -bacteria, parasites, molds, fungus (cancer), yeast, protozoa.
Eat lots of raw green alkalizing veggies and others like - cucumber, tomatoes, onions, broccoli, peppers, kale, spinach, cabbage, live green sprouts are super food, any kind of green veggies are good, that have substance, lettuce alone doesn't have enough substance.
Here something to consider... recent studies proved locally grown
veggies and fruits, hold more life energy, than transported produce. For some reason there was up to 2/3rds life energy lost during long transportation of produce. So support your local farmers market that has local grown organic non GMO foods.
________________________________________________________________________
Print off the chart below....

and record daily what you eat, to help maintain a PH of 7.4 to 8 max. Test your urine or saliva PH twice daily with PH tabs or paper, this is very important. Do not guess what your PH is !!! or you will be wasting your time and effort.
If you want to raise PH quickly take 1 tsp of baking soda in half a glass of water, after you eat only, or you may become laxative. Some clients are taking this up to 3 times daily or more, until body core PH is established, then it is simple to keep at 7.4 to 8 PH.
The food guide lines chart below are exactly that ... guide lines. No two people are the same... you will have to establish what foods and diet really work for you.
Without using the recorded food chart and testing PH twice daily, there is no way you will be able to establish what is working or not for you.
Try keeping your diet at

80% alkaline raw vegetables, and 20% protein acidic foods.
It will be a challenge to keep alkaline... until you get your body core alkaline of 7.4 to 8, most clients take any where from 2 weeks to a month.
If you feel you need lots more protein and are hungry, eat more butter with sea salt or unsalted only... eggs,
fish, organic non GMO
plant proteins, nuts, peanut butter, olive oil, coconut oil, avocado oil, grape seed oil.
xylitol sugar made from hardwood trees only, not made from corn or vegetables. Also eat fats like extra virgin olive oil, krill oil, flax oil, coconut oil, butter with sea salt, or non salted butter, not regular salted butter for the danger of in
jesting crushed glass and sand that will make you bleed inside blood vessels ( see Doctor Caldwell at bottom on this topic of regular table salt). Once you have body core alkalized you will notice there is no need to be using as much baking soda if at all, to keep urine PH at 7.4 TO 8.
GMO messes with your DNA big time that causes irreversible damage, this has been scientifically proven many years ago.
Once you establish a body core PH of 7.4 to 8, you will eat less, drop weight, and not have any more sugar or carb cravings.
Sugar and carb cravings come from yeast and fungus in your blood, that are starving for sugars and carbs. Starving them out 100% is the fastest way to end cravings. Once you establish a body core PH of 7.8 to 8 alkaline, you will not ever crave sugar or carbs any more.
Best of all you will have tons of energy, and your blood will absorb more oxygen and nutrients. This in turn will boost immune system, knocking out yeast, fungus, molds, bacteria and parasites from your blood and organs. Your heart will not have to pump as much blood to acquire the oxygen it demands, there fore giving you a longer healthier life.
_______________________________________________________________________________
Just because this chart shows acidifying foods does not mean at all you can't have them !!! it only means they fall more on the protein side, and that you should be only having 35% as your daily food intake. Zylotol sugar made from hard wood trees is good, and won't hurt diabetics. It will help kill bacteria, remove plaques in our mouth and inside our bodies, also will help break down Bacterial Biofilms. Do not buy Zylotol sugar made from FRUITS OR CORN because of G.M.O.
ALKALIZING


VEGETABLES
Alfalfa
Barley Grass
Beets
Beet Greens
Broccoli
Cabbage
Carrot
Cauliflower
Celery
Chard Greens
Chlorella
Collard Greens
Cucumber
Dandelions
Dulce
Edible Flowers
Eggplant
Fermented Veggies
Garlic
Green Beans
Green Peas
Kale
Kohlrabi
Lettuce
Mushrooms
Mustard Greens
Nightshade Veggies
Onions
Parsnips (high glycemic)
Peas
Peppers
Pumpkin
Radishes
Rutabaga
Sea Veggies
Spinach, green
Spirulina
Sprouts
Sweet Potatoes
Tomatoes
Watercress
Wheat Grass
Wild Greens

ALKALIZING
ORIENTAL VEGETABLES
Maitake
Daikon
Dandelion Root
Shitake
Kombu
Reishi
Nori
Umeboshi
Wakame

ALKALIZING
FRUITS
Apple
Apricot
Avocado
Banana (high glycemic)
Berries
Blackberries
Cantaloupe
Cherries, sour
Coconut, fresh
Currants
Dates, dried
Figs, dried
Grapes
Grapefruit
Honeydew Melon
Lemon
Lime
Muskmelons
Nectarine
Orange
Peach
Pear
Pineapple
Raisins
Raspberries
Rhubarb
Strawberries
Tangerine
Tomato
Tropical Fruits
Umeboshi Plums
Watermelon

ALKALIZING
PROTEIN
Almonds
Chestnuts
Millet
Tempeh (fermented)
Tofu (fermented)
Whey Protein Powder

ALKALIZING
SWEETENERS
Stevia

ALKALIZING
SPICES & SEASONINGS
Cinnamon
Curry
Ginger
Mustard
Chili Pepper
Sea Salt
Miso
Tamari
All Herbs

ALKALIZING
OTHER
Apple Cider Vinegar
Bee Pollen
Lecithin Granules
Molasses, blackstrap
Probiotic Cultures
Soured Dairy Products
Green Juices
Veggie Juices
Fresh Fruit Juice
Mineral Water
Alkaline Antioxidant Water

ALKALIZING MINERALS
Cesium: pH 14
Potassium: pH 14
Sodium: pH 14
Calcium: pH 12
Magnesium: pH 9


Although it might seem that citrus fruits would have an acidifying effect on the body, the citric acid they contain actually has an alkalinizing effect in the system.




ACIDIFYING


VEGETABLES
Corn
Lentils
Olives
Winter Squash

ACIDIFYING
FRUITS
Blueberries
Canned or Glazed Fruits
Cranberries
Currants
Plums**
Prunes**

ACIDIFYING
GRAINS, GRAIN PRODUCTS
Amaranth
Barley
Bran, wheat
Bran, oat
Corn
Cornstarch
Hemp Seed Flour
Kamut
Oats (rolled)
Oatmeal
Quinoa
Rice (all)
Rice Cakes
Rye
Spelt
Wheat
Wheat Germ
Noodles
Macaroni
Spaghetti
Bread
Crackers, soda
Flour, white
Flour, wheat

ACIDIFYING
BEANS & LEGUMES
Black Beans
Chick Peas
Green Peas
Kidney Beans
Lentils
Pinto Beans
Red Beans
Soy Beans
Soy Milk
White Beans
Rice Milk
Almond Milk

ACIDIFYING
DAIRY
Butter
Cheese
Cheese, Processed
Ice Cream
Ice Milk

ACIDIFYING
NUTS & BUTTERS
Cashews
Legumes
Peanuts
Peanut Butter
Pecans
Tahini
Walnuts

ACIDIFYING
ANIMAL PROTEIN
Bacon
Beef
Carp
Clams
Cod
Corned Beef
Fish
Haddock
Lamb
Lobster
Mussels
Organ Meats
Oyster
Pike
Pork
Rabbit
Salmon
Sardines
Sausage
Scallops
Shrimp
Scallops
Shellfish
Tuna
Turkey
Veal
Venison

ACIDIFYING
FATS & OILS
Avacado Oil
Butter
Canola Oil
Corn Oil
Hemp Seed Oil
Flax Oil
Lard
Olive Oil
Safflower Oil
Sesame Oil
Sunflower Oil

ACIDIFYING
SWEETENERS
Carob
Sugar
Corn Syrup

ACIDIFYING
ALCOHOL
Beer
Spirits
Hard Liquor
Wine

ACIDIFYING
OTHER FOODS
Catsup
Cocoa
Coffee
Vinegar
Mustard
Pepper
Soft Drinks

ACIDIFYING
DRUGS & CHEMICALS
Aspirin
Chemicals
Drugs, Medicinal
Drugs, Psychedelic
Pesticides
Herbicides
Tobacco

ACIDIFYING
JUNK FOOD
Coca-Cola: pH 2
Beer: pH 2.5
Coffee: pH 4


** These foods leave an alkaline ash but have an acidifying effect on the body.
Here is what you do...

day 1 drink 1 liter of apple juice through the day.
Day 2 In the morning start drinking another 1 liter of apple juice till 2:00 pm and 1 cup of water with 1 teaspoon of arm and hammer baking soda don't eat any hard to digest foods like meat or other, quit eating at 2:00 pm.
The apple
juice the softens the gull stones so they release from the liver without any pain.
If you don't drink the baking soda in water first thing in the morning... you will burn out your rectum later that day from bowel movements.
Then at 6:00 pm drink 1-table spoons of Epsom salts in 8 oz glass of water. Then the same again at 8:00 pm.
Then at 10:00 pm drink 3/4 cup of olive oil extra virgin mixed with 2 juiced grapefruit, and 1 juiced lemon, (shake well in a jar and keep cold in the fridge), drink it all down and it will stop the poop spree you are having which started after 6:00 PM
Give yourself 1/2 hour before bedtime, try and stay on your right side when in bed for a while. I slept like a baby... then first thing in the morning day 3 drink one more 8oz glass of water with 1 tablespoon of Epsom salts.
Your liver then will start releasing the liver stones; they will look like little green peas in your stool. Will probably be active till about 1:00 pm or later then you will probably be done.
The first time you will more than likely only see small stones, the repeat in 14 plus days. The second time you will see bigger stones, then again in 14 plus days. Continue till you don't see any more stones, normal to do 4 to 5 time

s in a row with 14 day break each time.
Do not eat any meat or heavy foods right after, they call for eggs or maybe light salad with fruit, soup.
You should do this once every 2 weeks until there are no more green spots in your stool. On average it may even take up to 5 times.
-
They say that if you do this you will loose all your extra weight, and be super healthy... it is a no wonder when you see what comes out of your liver. They say the ancient cultures did this on a regular basis. They lived very long healthy lives….
_____________________________________________________
Scientific Facts of Chlorine Dioxide Solution Killing Disease
The purpose of this document is to show basic science and logic.
Chlorine Dioxide Solution
is not bleach; it is an oxidizer that kills the pathogens of many different diseases.

Chlorine Dioxide Solution has been used to kill pathogens for 100 years, and to purify water. This paper gives the chemical formula of Chlorine Dioxide Solution, explains how it works and explains the simplicity of making it. The basic of oxidation is explained, as that is necessary to understand how the Chlorine Dioxide Solution, kills viruses in a different manner than oxidation. That too is explained.
The Chemical formula of chlorine dioxide is ClO2. That formula shows that there is one atom of chlorine (Cl) and 2 atoms of oxygen (O2) in a molecule of chlorine dioxide. These 3 atoms are held together by electrons to form the molecule of chlorine dioxide. Chlorine dioxide is a gas that is dissolved in water. The ClO2 gas solution can be used at times directly on the skin, or even in the mouth. Chlorine dioxide solution is one of the most effective killers of pathogens such as bacteria, molds, fungus, viruses, bio-film and other disease-causing micro organisms, which includes the vast majority diseases of mankind.
Chlorine dioxide is generated from sodium chlorite, which is NaClO2. Sodium chlorite has a pH of 13, which means it is highly alkaline. When citric acid or most any other acid is added, they bring that pH down towards the acid condition, causing the sodium chlorite to become unstable and thus begin to release chlorine dioxide (ClO2) from the sodium chlorite (NaClO2). The more citric acid % that is added, the more chlorine dioxide is released, and at a faster rate.
How to make chlorine dioxide solution.
Take distilled water solution

(NaCl. O2. H20)

of natural earth salt sodium chlorite, and then add 20 drops into 1-pint size glass jar. Then add 1 to 2 tablespoons of lemon or lime juice. Put piece of glad wrap doubled over top of jar (

caution can not come into contact with metal lid at all)

, then screw on lid very tight, have to have airtight seal.
There will be a catalyst reaction from the sodium chlorite solution, when it comes in contact with the citric acid from the fruit juice. It will produce chlorine dioxide

(Cl.O2)

yellow gases, which will condensate back into the lemon juice.
Let sit for a min of 1 to max 15 hours. Then remove lid and add water until right full, immediately with out moving jar much (

do not ever smell the chlorine dioxide gas or you will burn your nose inside).
This solution will lose power continually up to 24 hours or little more. If solution is too strong tasting for you, then wait maybe 8 to 12 hours as potency will decrease with time before adding water.
Once the color of solution is clear before adding water, it has lost most all of the oxygen held, meaning the solution will not be very beneficial to you.
In this order… get glass of water to chase ready, then take lid off solution and add to your pint size jar water till right full, then drink ¼ to 1/3 of the 1-pint jar, then immediately chase with glass of water. It is normal to experience slight burning sensation in the throat for short period of time; this means you are using chlorine dioxide solution at full power oxygen percentage.
Do not drink any kind of orange juice, coffee or tea for 1 hour after wards, or it will destroy what you have ingested. Then again 2 more times that day at ¼ to 1/3 more of remaining solution every 3 hours or more. You would want to consume the whole jar in One day. Keep this up every day until condition is gone. I know of some people who were consuming two jars a day, 40 drops and getting big time results. All you are doing is putting oxygen into the blood stream. So you know it only releases oxygen in the blood for max 3 hours, doing it more times a day every 3 hours is the best.
It works best numerous times 3 times a day, min 2 times or you will be wasting your time. This will have to be done on going until live blood work shows pathogens are gone. Suggest drinking after meal , will make you sleep very well. If you experience nausea just back off the amount of intake, this only means you are killing more pathogens that your body can get rid of, (being nauseous, getting laxative).

Your body needs plenty of hydration (

lemon water)

to help lymphatic system to flush out pathogen kills and toxins easier, good idea to tap breast bone...to agitate thymus gland, to increase lymphatic flow.
Here are some common body reactions to pathogen kills and de-toxing.
Become sleepy, and sleep as much as you can, very good for your whole system.

Nauseous, watery bowel movements, sores pop out around mouth, anus, and privates, top of head. Aching joints, muscles, head, neck and spine, dramatic mood swings, feeling anxious.
Usually these reaction may start to appear in about 5 or more days of herbal or other program start date. What ever You are taking herbal or other to kill pathogens, make sure to pulse the program, 7 days on then 7 days off. You must be drinking a min of 2 litres of distilled water that has baking soda, and Himalayan pink salt
(1/4 tsp of each to 1 gal of distilled water is perfect mix)
mixed in till the ph is 7.4 to 8 per day. Tap your breast bone when ever possible to stimulated your thymus gland and increase lymphatic flow. You can't flush a toilet with out water... same goes for flushing out toxins and pathogen kill from our bodies. Also our bodies absorption slows way down after 7 to 10 days of what ever we ingest. So pulsing what we are ingesting herbal or other does 2 very important actions, #1 it allows toxins and pathogen kill
(overload)
to be flushed out of the body, through lymphatic and blood circulatory flow. This is very important not to cause engorged lymph glands, and liver, spleen and kidney over load, and possible septic intestine shut down. This overload can also cause auto - immune disorders of any body part, due to excess antigen proteins coming off dead and living pathogens. Examples are arthritis, fibromyalgia, swelling ankles
(due to kidney flagella breakdown)
kidney, liver, spleen, overload and disease of, myelin nerve damage
(Parkinson's Disease)
and so and so on. #2 it allows our bodies to keep absorbing the good nutrition and possible herbal program to it maximum. Also most important of all .... keep urine PH no lower than 7.4 to 8 so the blood can absorb oxygen and nutrients at a maximum. This can simply be accomplished by dinking 1/2 glass of water with 1 level tsp of baking soda well stirred, after large meal twice a day, every day for life.
Oxidation potential
ClO2 (chlorine dioxide) is a weak oxidizer with an oxidation potential of .95 volts. The oxidation potential determines the strength of the ability of an oxidizer, to oxidize other compounds. Chlorine dioxide is the weakest of all the oxidizers that are ever used in the human body. For your reference, oxygen has an oxidation potential of 1.28 volts, hydrogen peroxide has an oxidation potential of 1.80 volts, and the strongest oxidizer ever used in the body, ozone, has an oxidation potential of 2.07 volts. (Any good chemistry manual will show you that there are only a small number of oxidizers. The only ones that could possibly be used in the body - are the 4 listed here in this paragraph.)

Chlorine dioxide dissolves in to water at a very high rate; it will continually disperse away out of the water up to 48 hours or more to very low concentrations. So better to consume water mix earlier to get the maximum results of the chlorine dioxide.
Why the chlorine dioxide does not harm the body

Chlorine dioxide has the weakest oxidation potential (.95 volts) of all the oxidizers. Oxygen has the next highest oxidation potentials of 1.28 volts. Those oxidation potentials of .95 and 1.28 volts can do very little damage to the human body. This is because these voltages cannot overcome the opposing oxidation potentials in the human cells and tissues. And as you can see, if oxygen does very little or no damage, then the lesser oxidation voltage of chlorine dioxide is not likely to do any damage at all.

Chlorine Dioxide is highly selective and does not harm stomach and intestine useful micro organisms: Chlorine dioxide is highly selective for pathogens that cause diseases in the body, and does not kill the various useful flora of the stomach and intestines. This is due to the unique properties of the chlorine dioxide molecule.
Why chlorine dioxide is more effective at killing pathogens than oxygen

Oxygen does kill pathogens when it contacts them, but oxygen has other jobs in the body as well. It oxidizes various body poisons generated during the course of the day. These poisons have an oxidization potential that allows oxygen to destroy them, but oxygen becomes neutralized in the process of destroying the poisons - of which there are many. As the poisons are often released deep in the tissues, they work their way outward and oxygen destroys them by working its way inward towards the poisons. When they meet, the poison is destroyed and the oxygen is neutralized. However, because chlorine dioxide does not destroy much of the poisons that oxygen does destroy, it can go deeper into the tissues where many of the pathogens hide from the oxygen, because the oxygen is used up by the poisons before it reaches the pathogens. But since these particular poisons do not use up the chlorine dioxide, it can go much deeper into the tissues and thus the pathogens cannot hide from the chlorine dioxide. Chlorine dioxide has 2.5 times more capacity to kill pathogens than oxygen. What this means is that a small amount of chlorine dioxide is equal to a much larger amount of oxygen and other oxidizers. It may not be as strong, but it has a larger capacity to do what it does.

Chlorine dioxide solution kills most micro organisms through the process of oxidation.

Oxidation is not always understood, with many people thinking that oxidation is the process of adding oxygen to other substances. That is not the case. Oxidation is the process by which substances are destroyed. The oxidizing components pulls off the electrons that hold a substance together and thus the substance then comes apart, which of course, destroys it. Chlorine dioxide solution is unique

because the chlorine dioxide molecule has a characteristic that changes and makes it selective for pathogens

.

The change happens when the chlorine dioxide molecule pulls one electron from a pathogen, which normally is not enough to damage the pathogen, but when many electrons comes over to the chlorine dioxide molecule breaks apart the pathogen. When this happens a thousand times or a hundred thousand times, the pathogen is destroyed, mainly because this process blows a hole in the side of the pathogen.
Handling of Malaria in the Human Body with Chlorine Dioxide Solution

When a female anopheles mosquito infested with malaria bites a person the malaria parasite (sporozoite) makes its way to the person's liver within 1 minute to 30 minutes time, where it must grow for six days. This is always the process and does not change. During these six days the parasite is the most vulnerable to Chlorine Dioxide water solution.

Every time you take a drink of chlorine dioxide solution it is carried to the liver in the same amount of time, 1 minute or more. This is because the blood system that carries the parasite to the liver obviously also carries the chlorine dioxide to the liver. The chlorine dioxide is very healthy for the liver as it kills parasites and pathogens and some poisons while doing no damage to the liver, because of its low oxidation potential (0.95 volts) it can't do damage. There is little or no chance that the parasites in the liver will survive the chlorine dioxide, especially if you are taking it every day while in a malaria infested area. After a mosquito bites you, it takes six days for the malaria parasite to get into the blood stream, and at this stage, it does not yet make you sick. But if you are taking a maintenance drink of chlorine dioxide solution, the parasites will never get into the blood as they will be killed in the liver, and you will never know it. If you have started taking chlorine dioxide solution after the malaria symptoms began to show up, that means that the six day incubation time in the liver has passed, and the merozoites have erupted from the liver into the body, and have passed into the blood through the lung blood capillaries and invaded the red blood cells. Then it will be about two more weeks when the red blood cells begin to erupt creating the symptoms of malaria sickness. So you can see, if you were in a malaria infested area for a short period it could take up to three weeks (six days plus two weeks) before you would notice a thing. When you do begin to get sick due to malaria, it's because the parasites are beginning to break out of the red blood cells, releasing poison into the blood which then creates the symptoms of malaria and of course will bring about anemia (deficiency in red blood cells) cause by the parasites. At that stage of the disease is usually when the victim will take the chlorine dioxide solution. The dosage used for adults with malaria is 20 activated drops; all though the Red Cross used 18 activated drops in their 100% success rate, be sure with 20 or more drops per day. When chlorine dioxide solution is swallowed it passes into the stomach. Providing the person does not take orange juice, coffee, tea, or extreme antioxidants, the chlorine dioxide solution will pass to the lower stomach where the food is being digested with stomach motion and stomach acid (HCl). The chlorine dioxide solution along with the food will be routed to the top of the intestine where an enzyme coming from the pancreas re-adjust the pH all the way up to 7.2 along with any food that might have been in the stomach with the chlorine dioxide solution. The solution will then be adsorbed into the sidewalls of the intestine where the pH is again adjusted to 7.4, the exact pH of the blood at that location in the body. This is the point where the chlorine dioxide solution will begin that attack on the blood cells that are stuffed with malaria parasites. An amazing thing happens at this point. The parasites are killed and the blood ejects the dead parasites into the intestines, which are carried out through the waste system. The chlorine dioxide solution also kills the poisons that cause the malaria sickness and sickness is gone in less than 4 hours. The sickness is gone and the victim feels normal.
Obviously, if the FDA approves of the use of Chlorine dioxide on food, it does not consider Chlorine dioxide to be poisonous.
_________________________________________________________________________________
SIGNS OF KIDNEY PROBLEMS !!!
10 SIGNS YOUR KIDNEYS ARE CRYING FOR HELP !!!
Click on this video...
Kidney diseases kill 60,000 Americans a year and afflict at least 8 million more. Dialysis and transplants are expensive, costing taxpayers over 2 billion dollars annually. To that, add the emotional and physical costs in pain.
How Do Your Kidneys Work?
The answer is, constantly! 24 hours a day, your two kidneys filter your blood somewhat like an aquarium filter filters the water in a fish tank. The functional unit of the kidney is the

nephron

, a tissue unit that not only filters, but also recycles and excretes. The

nephron

filters blood (except red blood cells and protein); maintains the body's acid-base ion balance; recycles needed substances (water, minerals); and excretes wastes in a concentrated urine. In a manner of speaking, urine is filtered blood, or more exactly, blood is filtered urine.
Kidney Diseases and Problems:
Inflammation and Infection
The role of massive doses of vitamin C is profound in this case, providing prevention and treatment at saturation levels. Since vitamin C is filtered and "wasted" through the kidneys, it is a virtually custom-made therapy.
Degeneration
(resulting from inflammation, etc.)
A chronic excess of dietary protein almost certainly taxes the kidneys and leads to gradual degeneration. (Williams, SR Nutrition and Diet Therapy, page 856, "The Aging Western Kidney"). Vegetarianism is a virtually automatic solution to our nation-wide pattern of protein abuse. Protein restriction is generally considered to be an important treatment for progressed glomerulonephritis. Reducing protein intake is obviously an ideal way to prevent a protein-breakdown induced nitrogenous overload in the first place.
Increasing carbohydrates is recommended. "Carbohydrates should be given liberally. This will also reduce the catabolism of proteins and prevent ... ketosis." (Williams) Again, a regular vegetarian diet, which is high in complex carbohydrates, will assure just this.
Nephrotic
Syndrome
(swelling and protein in the urine)
This condition results from tissue damage and impaired

nephron

function. Its association with collagen diseases (rheumatoid arthritis, lupus, etc.) is hardly accidental, for chronic deficiencies of vitamin C (and vitamin C's helpers, the bioflavinoids) cause the very event described by Williams on page 851: "The primary degenerative lesion is in the capillary basement membrane of the

glomerulus

which permits the escape of large amounts of protein into the filtrate." This is because capillaries, those tiniest and most numerous of all the blood vessels, get leaky in the absence of ample vitamin C. Easily-bleeding gums are a visible example of this, but easily-leaking

glomeruli

(part of the

nephron

) are a greater, hidden, but similar problem.
Acute Renal (Kidney) Failure
Early successful management of infectious disease greatly reduces the likelihood of renal failure. Saturation with vitamin C is very effective, broad-spectrum treatment for infectious diseases (Klenner, Stone,

Pauling

. Cathcart). Vitamin C does not cause kidney problems; it prevents them. For example, vitamin C stops the formation or oxalate stones, and actually dissolves phosphate and

struvite

kidney stones (see below). If kidney failure is suspected, see your doctor early in the game, and insist that vitamin C therapy is employed. Even conventional food-groups nutrition texts (correctly) mention the need for supplemental vitamin C and the B-complex for kidney tissue healing. Just up the doses if you want best results.
In early renal failure, no protein should be given. Vegetable juice fasting may work well here. If liquids are restricted, put the vegetables through a blender and eat as a salad puree. It tastes better than it sound
______________________________________________________________________________
Here is Video on how Chlorine Dioxide Solution Breaks "Biofilm Pathogen Mass" which is relating to most all disease forms period.
_______________________________________________________________________________
Lyme Disease Research Done By Dr. Allan McDonald
Dr. Eva Sapi on Bacterial Lyme Disease and Biofilms
________________________________________________________________________________
Dr. Leonard Coldwell states using natural cancer cures as opposed to traditional cancer treatments. Also on how table salt is 1/3 crushed glass 1/3 crushed sand and 1/3 crushed salt. This was sinisterly build to degrade humanities health BIG TIME !!!
____________________________________________________
Below is a Must see Video giving you the truth of cancer cures, being removed for many decades.
Cancer The Forbidden Cures
________________________________________________________________________________
Dr. Allen McDonald on Lyme Disease this is a must listen to all his videos below. I would say he is
truly one of the worlds leaders on Lyme disease. He Proved that many named diseases are the same bacteria... "Borrelia Burgdorferi".
Part 1
Part 2
Part 3
_________________________________________________________________________________
Dr. Tim Lu - Biofilms and Phage Therapy
_________________________________________________________________________________
Lida Mattman Nobel Prize Winner in Pathology, Speaks on Lyme being very
contagious by touching the eye from a contaminated surface. No need to be bitten from a tick.
Short Version
________________________________________________________________________________
Co infections Presentation, Diagnosis and Symptoms of Lyme Disease.
Xylitol Sugar and Biofilm:
Can't have one with the other
________________________________________________________________________________
Spirochete Warfare
by Elena Cook
Introduction
Borrelia, the microbes which cause Lyme disease, are a sub-type of the wider biological classification of spirochetes. Now it has become apparent that the spirochetes were weaponized over 75 years ago.
That knowledge comes to us from a book published in 1944. The title of the book is "Japan's Secret Weapon", by Barclay Newman, a leading science writer of the time, as well as former US Navy malaria scientist.
For decades the public health agencies of the US and other NATO countries have denied the existence of virulent cell-wall deficient forms of spirochetes. The lack of a cell wall renders microbes resistant to penicillin and related antibiotics, as these work precisely by disrupting the formation of new cell walls during bacterial replication. The minute size and pleomorphic nature of these forms, in contrast to the striking spiral shape of a typical spirochete as featured in modern microbiology textbooks, made these microbes appear "invisible" - above all to those who did not wish, or did not wish others, to see them.
This WW2-era book helps to confirm what some investigating the history of Lyme disease have long suspected; that the official denial of the devastating pathogenic nature of the granule and other "L-forms"(1) of Lyme-causing Borrelia, is related to their biological warfare significance.
To put it bluntly, Newman's book provides cogent circumstantial evidence that many Cell-wall deficient forms of Borrelia are in fact weaponized spirochetes, nurtured, cultured and optimized for aerosol delivery.
The following essay is based on the information in Chapter IV of Newman's book. The title of the chapter is simply "Spirochete Warfare".
Background
For many decades it was assumed that the horrors of the Second World War did not include the use of biological weapons. Finally, in the 1980's, thanks to the diligent efforts of historians and investigative journalists, the barbaric crimes of the Japanese Unit 731 were revealed to the general public.
Unit 731 and related units practised mass medical experimentation, including the cutting open of living human beings, who endured grotesque surgical operations without anaesthetic. Often the purpose was to observe directly the hemorrhaging and other changes in the organs of the victim - man, woman or child - as he or she died in agony from a deliberately-induced infectious disease.
As well as human experimentation, the Japanese scientists launched attacks with plague and other weapons of mass destruction, killing many thousands of Chinese and other victims. The true death toll of these atrocities is not yet known outside of classified circles.
Though the US government has long denied it, not only were they fully aware of the Japanese and Nazi biowarfare programs, but also, incredibly, after the War, they protected the architects of these programs of death from prosecution as war criminals. This was in order to recruit them for the American biological weapons program against the Soviet bloc, which they duly did.
We now know, for example, that the US allowed leading Nazi bioweaponeer Erich Traub to play a major role in setting up research at their biowarfare lab on Plum Island, a stone's throw away from Lyme, Connecticut, where the first recorded outbreak of Lyme disease in America occurred in the 1970's. Traub's germ warfare knowledge was considered so important that, his Nazi past notwithstanding, he was invited to take charge of scientific research on the Island in the 1950's.
Like Traub, Japanese biowarfaremen were similarly greeted with open arms, their wartime atrocities hushed up. In return for their co-operation, the US allowed these monsters to occupy some of the most prestigious and influential posts in Japanese medicine, till their retirement decades later.
Newman's Fear
During the War, Barclay Newman, leading science writer and former malariologist with the US Navy became aware that the Japanese were building up a program of deadly biological weaponry. Desperate to warn his countrymen of what he believed was an impending Armageddon, he wrote a book entitled "Japan's Secret Weapon".
At the time, the American military authorities wanted to ban his book, but later decided that to do so would call too much attention to the very issues they considered it necessary to cover up. Instead they resorted to arranging a smear campaign against the author, and unfavorable reviews dismissing Newman's revelations as alarmist fantasy were published in the press. Today, thanks to the efforts of leading historians, we know that Newman's fears regarding a Japanese biological program of mass destruction were soundly-based, and indeed, one of the most authoritative works on the history of biowarfare Unit 731 relies on information found in Newman's book.(2)
"Japan's Secret Weapon" contains no less than 28 pages on one aspect of the Japanese bioweapon program - "Spirochete Warfare". Newman begins his chapter of the same name by lamenting the widespread disbelief, in his era, of the true devastating potential of germ warfare. He then alleges that two to three years before Pearl Harbor, "Nazi and Japanese scientists cooperated in warfare against or with spirochetes - in Hawaii." (original author's italics). What he is referring to is an exceptionally virulent outbreak of the spirochetal disease leptospirosis, also known as Weil's disease, and known at the time in Germany as "slime fever". With official reports of 44% mortality from the outbreak, Newman states:
Consult the authorities, and you will find out that, very definitely, so high a mortality is attained only by Japanese strains of spirochetes of slime fever.
In his characteristic tongue-in-cheek style, Newman goes on to say the following:
Suppose you consult a spirochete specialist in his laboratory at an institute devoted to research on tropical diseases. This specialist is busy, of course. But not so busy as he ought to be or as he will be later..."It is difficult, even for an expert technician, to catch and recognize a spirochete," the specialist informs you. "So here are some pictures from the gallery of the world's worst rogues."

Newman goes on to describe a picture of a typical syphilis spirochete, in a manual offered by the hypothetical spirochetologist to the reader, and then says:




"Bacterium?" you ask.




"No, according to the Japanese, who know the most about spirochetes, they are like bacteria in being low forms of plant life - that is, fungi. The Japanese claim that spirochetes are closely related to bacteria but are not bacteria, among which spiral forms are found. Like bacteria, spirochetes reproduce by splitting across the middle. But the Japanese think that a spirochete can also break itself into many tiny granules, each as small as the invisible molecule of a virus, and each capable of recreating a new spirochete. Bacteria do not seem to multiply in this odd way...The Japanese say that there is no drug effective against this spirochete."

(Emphasis mine. It is important to bear in mind that these words were written at the dawn of the antibiotic era. Today many patients who have been lucky enough to receive a correct diagnosis of their Lyme disease have been cured, or had their symptoms alleviated, by modern therapeutic agents.)

The imaginary spirochetologist goes on to explain that much of the research on spirochetes current at that time, and even the manuals in use by US forces and the Public Health Service, are based on Japanese findings. In Newman's scenario, the reader goes on to examine pictures of syphilis, borrelia and other spirochetes, in the US military manual, all originating from Japanese drawings:




You find out that Inada and Ito were the great investigators of the spirochetes of slime fever. When you peer closely at the dainty Japanese pictures of this spirochete, you perceive that, although at first sight it seems to be a chain of bright dots, it is really a slender thread whose spiralling gives the impression of beading. The thread is curved or hooked at one or both ends. The living spiral propels itself by rotary motion of the hook, as the Japanese discovered.

Newman then describes how the work of Hideyo Noguchi, acclaimed worldwide for his discovery of the syphilis spirochete as the cause of general paresis in 1913, was continued in Japanese labs.




Japanese technicians took a hint from Noguchi and forced the spirochete to multiply on special jellies. The Japanese have reported that you can increase the virulence, or killing power, of these spirals by growing them in flesh and blood, of guinea pig or man.

(Emphasis mine.) It is useful to remember at this point that the difficulty in culturing spirochetes using normal, ethical methods, was not just a pitfall of WW2-era technology. The resistance of many spirochetes, including borrelia, to culture in vitro remains a problem for lab scientists even today.




In Japan, vaccines for prophylaxis have long been in use. But non-Japanese workers cannot make such vaccines. None but the Japanese seems to know how to use spirochete vaccines to prevent the spread of an epidemic.

Newman goes on to discuss the Japanese discoveries of spirochetal agents of nanukayami ("seven-day fever") and akiyami ("autumn fever") and then, referring to one of the original discoverers of the causative agent of leptospirosis, states:




Inada has reported that the Japanese know how to get virus-like, quite invisible particles or spirochete- fragments from special cultures of spirochetes of infectious jaundice. The Japanese say that such infinitesimals can be used to infect animals and men, by spraying droplets containing these spirochete-creating bits into the air, or spreading them through water, or scattering them in mud or damp soil.

(Emphasis mine.)




Newman then discusses the prevalence of leptospirosis worldwide, and his imaginary spirochete expert notes:




"...Immediately before the Japanese invasion of China, Indo-China, the Dutch East Indies, and the Malay States, and shortly before the Japanese invasion of India and the Japanese strokes at Australia, the very first outbreaks of slime fever were reported from every one of these areas..."

After an enigmatic discussion about American and British outbreaks of leptospirosis, and the tick-borne disease tularemia in the US (the latter Newman's scientist describes as having "somehow got in accidentally from Japan"), the reader, in the hypothetical discussion, asks about antibiotics:




"Why can't sulfa drugs be used?"

"Simply because they have no effect on the spirochetes."

"What about penicillin? The newspapers say that penicillin is effective where other miracle drugs fail."

"That's an enthusiastic way of telling you that penicillin is effective against certain infections caused by bacteria which are not influenced by sulfa dugs. As the Japanese have pointed out, spirochetes are not bacteria. And just to give you some idea of the distance to a cure-all, the Japanese actually grow dysentery bacilli and other bacteria in cultures saturated with sulfa drugs. In this way they get strains which are not only more virulent but completely resistant to sulfa drugs. Other bacteria not affected by the most miraculous new synthetics are those of tuberculosis and leprosy. For the worst plagues there are as yet no drugs at all..."

"...They [ie the Japanese] find spirochetes especially fascinating?"

"And they never give up. In 1940, Masao Mujimori reported new successes in transmitting syphilis spirochetes from cultures grown for many years in the laboratories of Tokyo Imperial University - doubtless the very cultures started in a small way by Noguchi. Fujimori (sic) was testing out the effects of spreading two different parasites into the same guinea pig at the same time. The Japanese discovered that one parasite promotes the lethal action of the other. He demonstrated that diphtheria bacilli are more virulent when used along with syphilis ...

"Sometimes the Japanese think up the damnedest experiments, such as the transmission of syphilis by spraying the spirochetes into the air or into the eyes of animals or volunteers. Infection is thus accomplished. Japanese technicians have been not only the outstandingly successful cultivators of spirochetes and many other very deadly germs but also the sole successful mass producers of the most dangerous and horrible microbes....Some of the apparently fantastic claims of new methods of transmission by Japanese specialists have been investigated and their truth established in American laboratories years after the claims were first made. Therefore, if you want to speculate further about the possibilities of spirochete warfare, you can be sure that the Japanese know how to spread any spirochete disease - slime fever, syphilis, yaws, sodoku (3), relapsing fever - by spraying droplets laden with specially cultured spirochetes. So they do not have to drop infected fleas, rats or even leopards from planes, as suggested by popular writers.

Relapsing fever is caused by the Borrelia genus of bacteria, and is generally transmitted to man either by lice, or by the bite of a tick. It is worth noting, too, that recent investigations into the genetic make-up of Lyme borrelia have found some strains apparently more closely related to relapsing fever Borrelia than to Borrelia burgdorferi, long considered the only borrelia capable of causing Lyme disease.




The spirochetologist continues:




"It would cost only a few thousand yen, possibly only a few yen if you pieced out the work in homes, to produce enough spirochetes to infect a nation or even a continent. As to methods of broadcasting spirochetes secretly so as to avoid detection and reprisal, you yourself can probably list hundreds of different furtive technics if you put your mind on the problem...Such broadcast spirochetes and super-spirochetes bred to order would stay alive in dust, water, damp soil, mud, food. And none would be the wiser. Cases and epidemics would not break out until the enemy had been gone for days, weeks, or even months...."

The conversation continues:




"Are spirochetes really doing any significant killing anywhere?"

"Slime fever kills its thousands, syphilis and yaws their tens of thousands, and spirochete relapsing fever its hundreds of thousands if not its millions..."

"Hundreds of thousands, possibly millions - where?"

"In Africa today, where it is spread among tens of millions by ticks, lice and bedbugs. The spirochete of relapsing fever is almost as important a killer as malaria and trypanosomiasis, or sleeping sickness...The spirochete virulence varies widely...Only a small per cent may succumb, but in a few epidemics the mortality has attained 75 per cent. In West Africa in a recent epidemic extending through several years, probably 10 per cent of the entire population was killed off by spirochetes running wild from Morocco and Algiers down the Niger to Senegal and the French Sudan, southward to the Gold Coast and Nigeria. Perhaps a million natives died in this one epidemic..."

Newman's spirochetologist then suggests that the tropical spirochetal disease yaws would be an even more likely candidate for dissemination by the Japanese, due to the fact that apart from flies, the disease may be spread by contact with infected objects and any direct contact with a sufferer. He describes how, after an incubation period of a few weeks, yaws causes joint pains, digestive disturbances, headache, fever and a skin nodule surrounded by a ring of inflammation. A few months later further sores break out and the headache and joint pains intensify. The symptoms are recurrent and in the late stages the victim suffers horrific deformity of his face as the spirochetes rot the bones of the nose, palate and eye. The spirochetologist reassures the reader that a deliberate dissemination of yaws in temperate climates could be controlled by modern hygiene measures and drugs. Asked why yaws and other epidemics were not controlled in the Philippines, given that "disease and not the Japanese beat us in the Philippines", the scientist simply shrugs:




"Such an oversight is out of my province."

"How many lives would you say such an oversight has cost?"

"Hundreds of thousands of lives and millions of casualties in the Philippines alone, within a space of a very few years, say five."

Newman's scientist discusses, with more than a dollop of cynicism, the fact that recent efforts by US scientists to duplicate experiments in the culture of yaws and syphilis spirochetes published by Noguchi and his successors have failed.




"Now we find that no spirochetes develop in such jellies, even though the Japanese directions are followed painstakingly. Essential information must have been withheld by the Japanese. Nevertheless, it is difficult to believe that Noguchi would in his magnificent benevolence countenance such secrecy. Noguchi had a world view."

The chapter concludes with a discussion of sodoku, and the fact that Japanese researchers had "found" these microbes in the noses of lepers in India, even though it is normally acquired not by the airborne route, but by the bite of an animal. The Japanese reported that these bacteria were then able to infect "volunteers". Newman, referring to biowarfare as "oligodynamic warfare", concludes his chapter on spirochetes with the following chilling words:




In oligodynamic warfare, pigmies amok may loose the thunderbolts of the gods.

Lyme disease, like that other spirochetal disease, syphilis, is known as a "Great Imitator". It is believed to be able to mimic dozens of conditions, including Amyotrophic Lateral Sclerosis (Lou Gehrig's Disease), Chronic Fatigue Syndrome or M.E., Attention Deficit Disorder, Multiple Sclerosis, Autism, Rheumatoid Arthritis, Lupus, and many more. Recent evidence has even linked it with the devastating plague of Alzheimers. (4)(5)




Could we, in the 21st century, be witnessing the shocking legacy of attempts to unleash the "thunderbolts of the gods?"




---

"Japan's Secret Weapon" by Barclay Newman was published by Current Publishing Co., New York in 1944. At the time of writing (November 2008), it is still available to the public at various online booksellers, at prices ranging from $25 to $100. (6)




Elena Cook can be contacted at the following email address:




elena444cook at yahoo dot co dot uk




References

L-forms are variants of bacteria lacking a cell wall. The "L" refers to the Lister Institute where they were studied in the 1930's. They occur both spontaneously and also as a result of induction in the lab by agents such as penicillin. Some L-forms revert to their original form; others appear to remain stable. (adapted from "Jawetz, Melnick and Adelberg's Medical Microbiology", McGraw-Hill Professional, 2004)

ie "Unit 731, the Japanese Army's Secret off Secrets", Williams P, and Wallace, D, Published by Hodder and Stoughton 1989.

Sodoku is the Japanese name for the disease rat-bite fever. According to CDC, "Rat-bite fever (RBF) is an infectious disease caused by two different organisms, Streptobacillus moniliformis and Spirillum minus. In the United States, Rat-bite fever is primarily due to infection with S. moniliformis. Spirillum minus causes Rat-bite fever cases in countries such as Asia and Africa." Interestingly S. Moniliformis was one of the first bacteria for which L-form was cultured in the lab. (Shingaki et al, in "Induction of L-form-like cell shape change of Bacillus subtilis under microculture conditions" Microbiology 149 (2003), 2501-2511) Spirillum minus, though spiral-shaped, is no longer classified as a spirochete in microbiological nomenclature.

See "Plaques of Alzheimer's disease originate from cysts of Borrelia burgdorferi, the Lyme disease spirochete" MacDonald AB., Med Hypotheses. 2006;67(3):592-600. Epub 2006

See also "Beta-amyloid deposition and Alzheimer's type changes induced by Borrelia spirochetes". Miklossy et al, Neurobiol Aging. 2006 Feb;27(2):228-36.

http://tinyurl.com/692h9g
______________________________________________________________________________
Click
Blue
Link Below to Order this very hard to find Book
https://www.gyanbooks.com/index.php?p=sr&format=fullpage&Field=bookcode&String=1111006477361
_________________________________________________________________________________
https://www.bluemountainorganics.com/organic-sesame-seed-natural-bulk.html